By vehicle to Sweden
---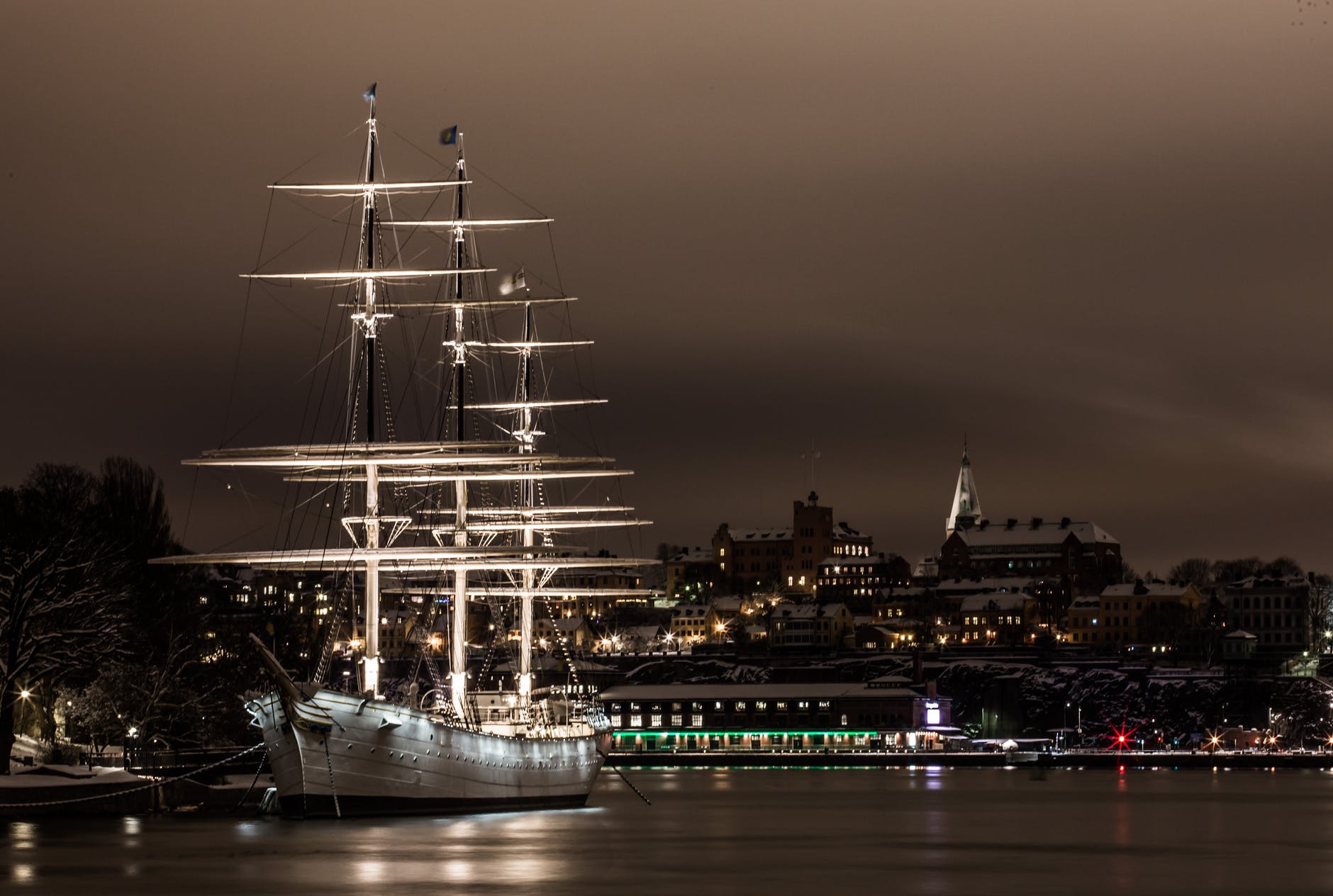 By vehicle to Sweden
In our series "By the vehicle to…"" we go today to the country of Astrid Lindgren, so we travel by vehicle to Sweden, more precisely to the Kingdom of Sweden.
In addition to the official language Swedish, Finnish, Meänkieli and Sami are also spoken.
Sweden borders Kattegat, Norway and Finland, as well as the easternmost points of the Baltic and North Seas. Since the opening of the Öresund Bridge in 2000, Sweden has also had a direct land connection with Denmark.
About 221,800 islands belong to Sweden, with Gotland (2,994 km²) and Öland (1,347 km², both in the Baltic Sea) and Orust (346 km², north of Gothenburg) being the three largest islands.
Sweden stretches for 1,572 kilometers from north to south and 499 kilometers from east to west. The land border with Norway is 1,619 kilometers long and the land border with Finland is 586 kilometers long.
Although most of the country is made up of flat hills, the Scandinavian massif rises along the Norwegian border to an altitude of more than 2,000 meters. The highest peak is the Kebnekaise, about 2,100 meters above sea level, and there are 30 national parks in the country. Sweden's largest national park is located in the northwest of the country.
Traffic rules for travelling by vehicle to Sweden
On Sweden's roads, there is a duty to turn on the low beam – and always! If you don't turn on the lights on your vehicle, it can quickly cost €130.
Not too fast in Sweden!
Car
Car with trailer
camper
Motorcycle
within built-up areas
50 km/h
50 km/h
50 km/h
50 km/h
outside built-up areas
70 km/h
to
90 km/h
70 km/h
to
80 km/h
70 km/h
to
90 km/h
70 km/h
to
90 km/h
motorway
110 km/h
80 km/h
110 km/h
110 km/h
Maximum speed for vehicles in Sweden
Even when it come to speed, Swedish authorities know no fun. Already from 1 km/h above the permitted maximum speed in urban areas, a penalty of up to 250 € threatens, outside town up to 200 €. Of course, flashing is also done in Sweden. However, stationary speed cameras must always be announced in Sweden. When a speed camera arrives, you can see it on large blue signs depicting a camera. Of course, mobile speed cameras are not announced.
Parking by vehicle in Sweden
Usually you can park for free in public parking lots, but in many cities parking is subject to a charge. A solid yellow line means a ban on stopping. There is a general ban on parking on long-distance and right-of-way roads, before and after intersections, at level crossings and at pedestrian crossings.
Paid parking spaces are usually marked with a blue parking sign and the addition "AVGIFT".
Fines and penalties in Sweden
When it comes to drunk driving, Swedes don't have fun. Therefore, the penalty is very high. The alcohol limit in Sweden is 0.2‰. Depending on your physique and alcohol tolerance, this may not even be a bottle of beer. If you are caught with an alcohol content of more than 0.3‰, your driver's license will usually be revoked for a whole year. In these cases, the fines are calculated on the basis of income.
If the accident was caused under the influence of alcohol, a prison sentence of up to 6 years threatens, depending on the severity of the accident! Even if only sheet metal damage occurs, you can be detained for 6 months. The driver's license is definitely gone!
Parking fees for incorrect parking or no parking tickets can quickly amount to between 70 and 120 euros, depending on the municipality.
Sweden has banned driving on the phone since 1 February 2018. If the police catch you with your phone behind the wheel, you can spend about 250 euros. (Source among others: Schwedenliebe)
Your greeting from Sweden
If you travel to Sweden with your vehicle, we look forward to seeing a postcard from you. Every postcard that reaches us is shown on Facebook and Instagram.